Sports in the trendy Explorer Hotels in Austria & Germany
Sporty
Bring your skis, snowboard or bike to the Explorer workbench and use the available tools and accessories to fix it.
Hiking, biking, skiing and more
The Explorer Hotel is your base camp if you want to actively explore the Alps. Whether on foot, by bike or on skis and snowboard.
Skiing
In the alps, the Explorer Hotels regions have numerous professionally prepared pistes and fun parks that are opened from November through May.
Winter fun
You neither ski nor go snowboarding? No problem. How about taking a snowshoe hike, going for a thrilling sledge run, or simply enjoying a cosy stay in a ski lodge?
Biking
The Explorer Hotel is your ideal bike location: you have access to rental bikes, your own personal sports locker, and a true biking paradise right in front of your hotel room door
Hiking
At all altitudes, the freedom of the Alps will be close enough to touch
Summer events
A rush of adrenaline is guaranteed when you go canyoning, tubing, rafting, mountain biking or climb to dizzying heights at the Skywalk Park
Sports Facts about Explorer Hotels in the alps
Explorer Bike Area with rentals and guided tours
Explorer Ski Area with courses and rental of the latest ski & snowboard equipment
Washing area for your bike
free ski and bike room
rental of GoPro
Sports locker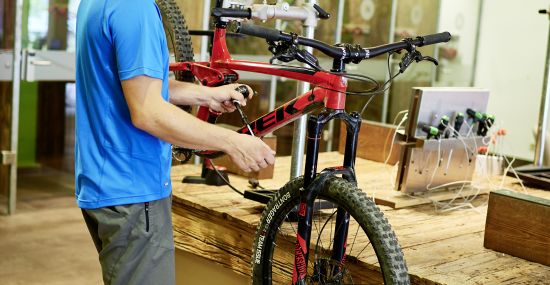 Workbench