The modern Explorer Hotel in Nesselwang in the Allgaeu
Family hotel in Nesselwang
The Explorer Hotel is your perfect bike, hike and skiing location: covering the bike and ski rental and your own personal sports locker so that you can thoroughly enjoy the mountain biking/hiking/skiing heaven that is waiting for you outside your door.
The choice is yours!
Alpspitze
Winter: Optimally prepared pistes from the beginning of December until the end of March. The Alpspitze gondola lift takes you up to an elevation of 1,500 metres. Covering an 8 km of ski pistes, you can select between well-prepared family slope, black diamond pistes or a speed piste.
Summer: Pure nature will surround you along your hikes at 1,575 metres. Whether you're taking a casual stroll or on a challenging mountain tour – there is something for everyone. And if you enjoy it when things are a bit more relaxed, then take the Alpspitz gondola lift which takes you close to the top of the mountain.
Tannheimer Valley
Winter: For genuine alpine skiing fans 55 km of pistes spread across 6 ski resorts are enough to quicken the pulse of the most hardcore skiing enthusiast. Numerous restaurants and mountain lodges will ensure that there is enough time to enjoy any downtime.
Summer: For those of you looking to reach higher and go further, the Tannheimer Valley provides lots of hiking, climbing and mountain climbing fun. There you will discover: over 300 km of hiking trails, Alpine flora with over 1,200 types, crystal clear and pure creeks and lakes, expansive Alps and striking peaks.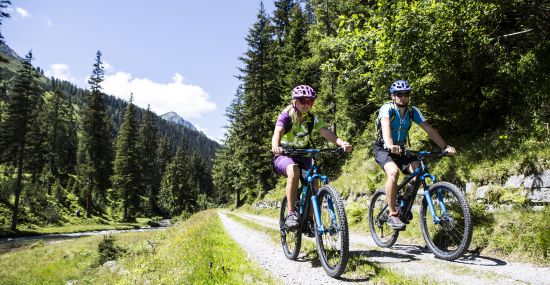 Mountainbike
Hiking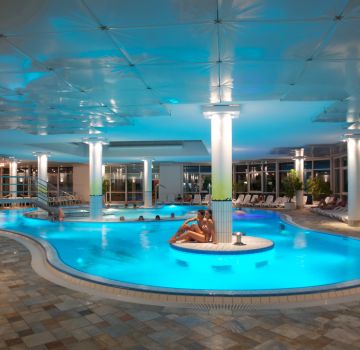 Dive into the Alpspitz-Badecenter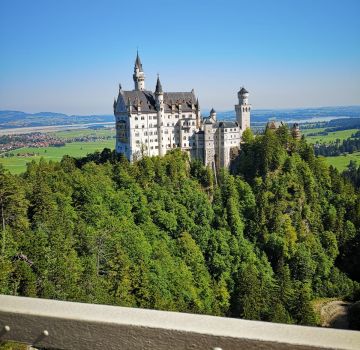 Culture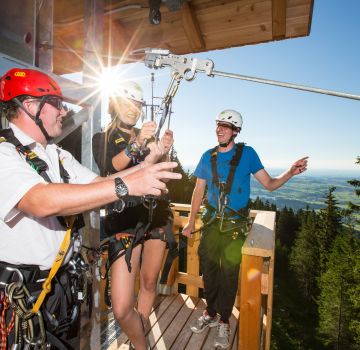 Fun & Action
What about sun skiing?
The skiing-area Alpspitze is placed directly in front of the Hotel
daily night skiing
Alpspitzparc
many ski areas within spitting distance
What could be nicer than enjoying skiing far into spring? The days get longer and the temperatures rise. Suntan lotion and sun glasses belong in every bag. It's not by chance that March and April are known as the months with the most favourable skiing conditions. Enjoy the pure skiing pleasure under sunny skies and then stretch out and relax on a sunbed.
Cross-country trails
Not only is it healthy, but traditional cross-country skiing or skating allows you to enjoy the impressive winter landscape.
The conditions are ideal in Nesselwang; 40 km of prepared trails, of which 16 km are perfect for skaters, provide an exciting cross-country skiing paradise with an uninterrupted network of trails.
Winter hiking in and around Nesselwang
No desire to ski? No problem, over 50 km of groomed winter hiking trails promise you pure enjoyment and enable you to get to know the wonderfully exciting Allgäu region from a completely different side.
Tegelberg gondola lift Schwangau
Nesselwängle skiing paradise
Hahnenkamm Reutte
Jungholz
Skizentrum Pfronten
Breitenbergbahn (gondola) in Pfronten